Speaker Information
Prof. Junji Tagami
Present status
Designated Professor
Institute of International Affairs
Tokyo Medical and Dental University(TMDU)
Professor Emeritus, TMDU
Director, Advanced Dental Center
Aoyama Quartz Dental Clinic
Education
1980 DDS, Tokyo Medical and Dental University (TMDU)
1984 PhD, TMDU, Graduate School
Honors
2006 Japan Society of Adhesive Dentistry Academic Distinctive Merit Award
2008 Kings College London, UK Doctor of Dentitry, Honoris Causa
2013 Peking University of Stomatology, Republic of China Honorary Professor
2014 Dental University, Yangon, Myanmar Honorary Professor
2015 Mahidol University, Thailand Doctor of Philosophy, Honoris Causa
2015 First Honorary Member of International Academy of Adhesive Dentistry
2017 IADR Distinguished Scientist Award, Wilmer Souder Award IADR
Employment
1984-1994 Department of Operative Dentistry, Faculty of Dentistry, TMDU Assistant Professor
1987-1988 Oral Biology/Physiology, School of Dentistry Adjunct Assistant Professor
Medical College of Georgia (U.S.A.)
1994-1995 Department of Operative Dentistry and Periodontics Chairman and Professor
School of Dentistry, Ohu University
1995-2000 Department of Operative Dentistry, Faculty of Dentistry, TMDU Chairman and Professor
1998-2005 The School for Dental Technician, TMDU Principal
2000-2021 Cariology and Operative Dentistry Chairman and Professor
Graduate School of Medical and Dental Sciences, TMDU
2005-2014 Faculty of Dentistry, Tokyo Medical and Dental University Dean
2014-2019 Tokyo Medical and Dental University Executive Director,
Executive Vice President
2019-2020 Tokyo Medical and Dental University Executive Senior Vice president
2021‐present Tokyo Medical and Dental University Designated Professor Aoyama Quartz Dental Clinic Director
Membership in professional organizations
International Association for Dental Research Member
Academy of Dental Materials Fellow member
Japan Academy of Esthetic Dentistry Executive Committee Member, Past President
Japan Society for Adhesive Dentistry Executive Committee Member, Past President
Japanese Society for Laser Dentistry Director
The Japanese Society for Dental Materials and Devices Member
The Japanese Society of Conservative Dentistry Board Chairman
The Stomatological Society, Japan Director, Past President
Japan Association for Dental Science Director 2
Bibliography
In total, more than 600 original and review papers listed in Pub Med, at March, 2021.
Books
In total, more than 20 books on dentistry were published as editor or section author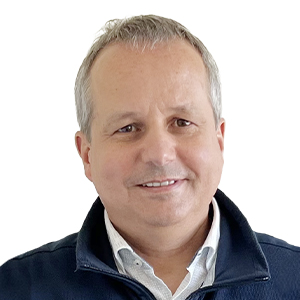 Prof. Bart Van Meerbeek
Bart Van Meerbeek Co-Editor-in-Chief Journal of Adhesive Dentistry KU Leuven (University of Leuven) Department of Oral Health Sciences BIOMAT – Biomaterials Research Group Leuven, Belgium
Bart Van Meerbeek obtained his DDS in 1988 and his PhD in 1993 at KU Leuven (University of Leuven) in Belgium.
He continued his research activity abroad for one year at the University of Texas Health Science Center at San Antonio, Texas, and later also at the University of Missouri-Kansas City. In 1995, he became Assistant Professor ('Docent') at KU Leuven and since then teaches Dental Biomaterial Sciences. In 1998 and 2002, he was promoted respectively to Associate Professor ('Hoofddocent') and Professor ('Hoogleraar'), and in 2005 to Full Professor ('Gewoon Hoogleraar'). His primary research interest involves studies related to the broad field of Adhesive Dentistry, including fundamental as well as clinical research regarding dental adhesive technology in particular. Newer research lines deal with Dental Ceramics, Cariogenicity & Biocompatibility of Dental Materials, Bioactive Materials and Pulppreservation Material Technology. His research work has been published in more than 400 peer-reviewed journals and has been honoured with awards such as the 1996 triennial Robert Stock Award for best PhD dissertation in Biomedical Sciences, Albert Joachim Award in 1997, Award in Biomedical Sciences of the Research Council of KU Leuven in 1998, IADR Young Research Award in 2000, SmithKline Beecham Award in 2001, Academy of Operative Dentistry Buonocore Memorial Lecturer in 2003, CED-IADR (Continental European Division of IADR) Robert Frank Lecturer in 2008, 2014 IADR/AADR William J. Gies Award for the best 2014 JDR paper in the Biomaterials & Bioengineering Research category, and the 2015 IADR Wilmer Souder Award (IADR Distinguished Scientist award for Dental Materials). In 2003, he became holder of the Toshio Nakao Chair for Adhesive Dentistry. He was President of the PanEuropean Federation of IADR in 2006-2007 and is currently serving as Secretary of the CED-IADR. Since 2004, he is Editor-in-Chief of the Journal of Adhesive Dentistry.